It took me some time to warm up to the idea of overalls. I recall calling it "too childish and youthful" and vowed not to fall into that trend (yes, I'm a hypocrite). However, once I began seeing tailored grown-up versions, it became doable. With that being said, I decided to test it out with Zara's floral version (on sale of course). I believe that they're a loose fit cut however due to my…..physical abundance; it fit true to size.
PHOTOBOMBED!- How creepy was that guy behind us, just staring!!
I'm sure this summer many of you hit up the Zara mega sale. While I am a self proclaimed thrifting fanatic, Zara is one of my favorite go-to stores. On the grand scheme of things, they're prices are pocket friendly for a city fashionista looking for runway inspired fashions, but not for a full time working mom and blogger living in NYC (i. e, me). I guess thrifting has spoiled me and nowadays I find it difficult spending over certain amount for trendy items. With that being said, I just had to add this pair into my arsenal of fab fashion finds.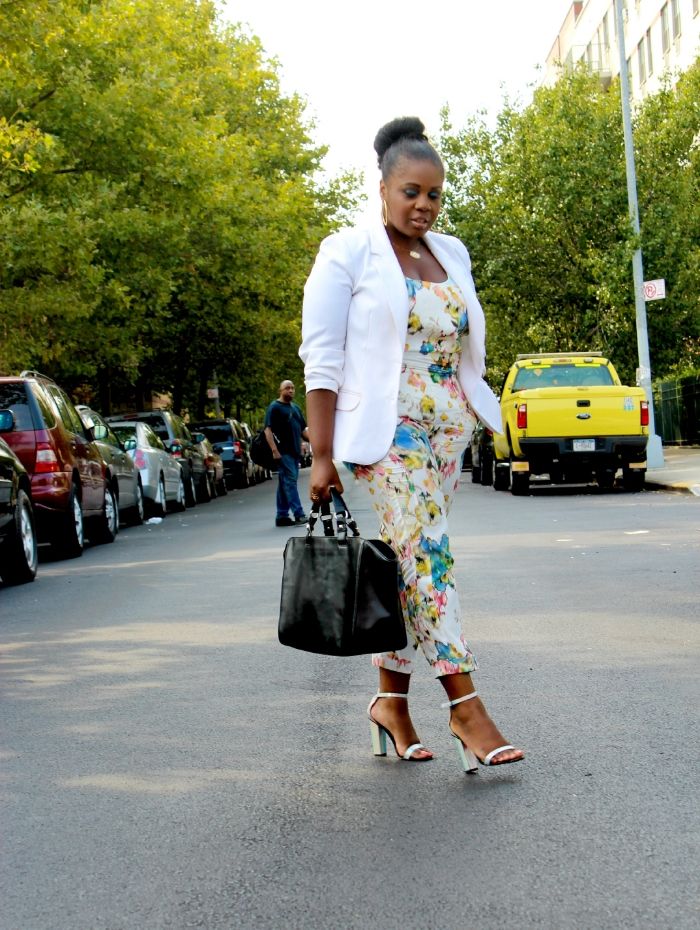 Ughh, creepy guy strikes again…
Photography by JCuevas
Details
Floral overalls, Zara; Mint tank, Forever21; Holographric sandals, Zara; Watch, Michael Kors; Necklace c/o Onecklace; blazer, thrifted;