Most brides begin their wedding gown search within days of being engaged. However due to time constraints, traveling, etc, I began mine this weekend, 3 months later. It was definitely time to kick it up a notch. Thankfully, the weather was not as frigid as it's been the last 2 weeks so I managed to leave the house without wearing a gazillion layers. This weekend also marked my first time wearing wedge sneakers, yea I'm totally late. How dope are these Nike Dunks though?! I'm not a sneaker girl, but these kicks are totally the middle ground between the comfort of a sneaker and height of a heel.
F21 Skater Beanie//Gap Black Tshirt//H&M faux leather leggings similar here and here, Nike Dunk Ski Hi Wedges love these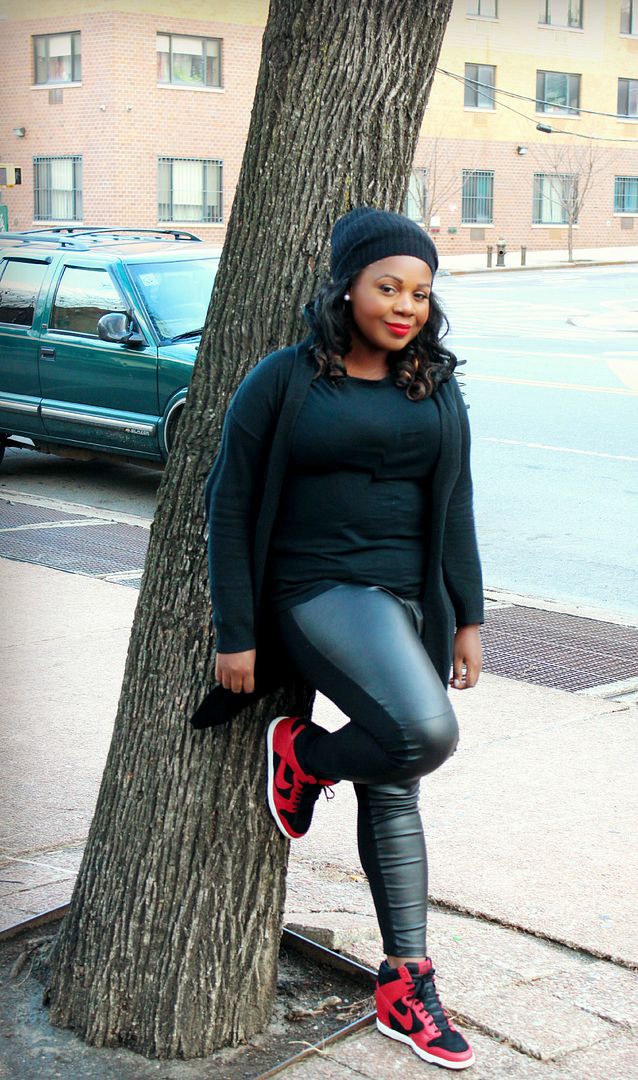 Sneaker Styling Options:
A basic bodycon pencil skirt and leather moto in the Spring.
A skater skirt, a tee and finish off with a denim jacket.
A short flirty casual dress and leather vest