This post was sponsored by JTV.com. I was paid for this post and received JTV.com jewelry pieces as compensation.
Um, two things-Thanksgiving is in a few weeks and Christmas is next month! Seriously, weren't we just celebrating Labor Day and now it's nearly holiday season! I'm guilty as the next person when it comes to making that last minute dash to the mall so I vowed to myself last year that I would not procrastinate and actually start Christmas shopping early. But let's face it, gift-giving is hard! But I'm committed to not just helping myself, but you guys too with help from JTV.com
It will soon be the beginning of my all time favorite holiday season – the season of food indulgence and gift giving. JTV.com has sparkling gifts for everyone on your list-male or female, young and old!  They're a great source to shop for accessory pieces from gemstones to fine jewelry. Jewelry is a type of gift that holds such a great punch in the smallest form.  Today I'm sharing three pieces in different budgets which fall in three different categories.
Necklace
Perusing JTV.com, my eyes get extra sparkly just looking at all the gorgeous necklace options they have to offer. My mother loves white gold jewelry so I was drawn to this beautiful Moissanite Fire™ pendant and necklace. I envision her wearing it with a dress for Thanksgiving and Christmas while it's versatile enough to wear casually. While an investment of sorts, the style is timeless and I can't wait to see her face light up when she opens it!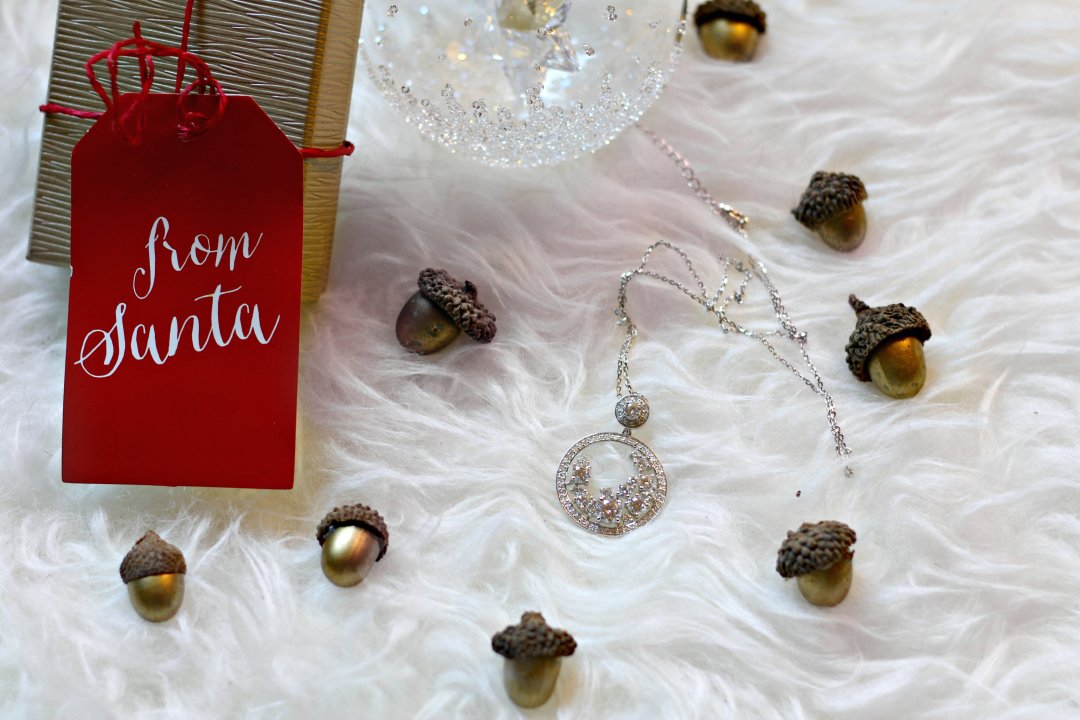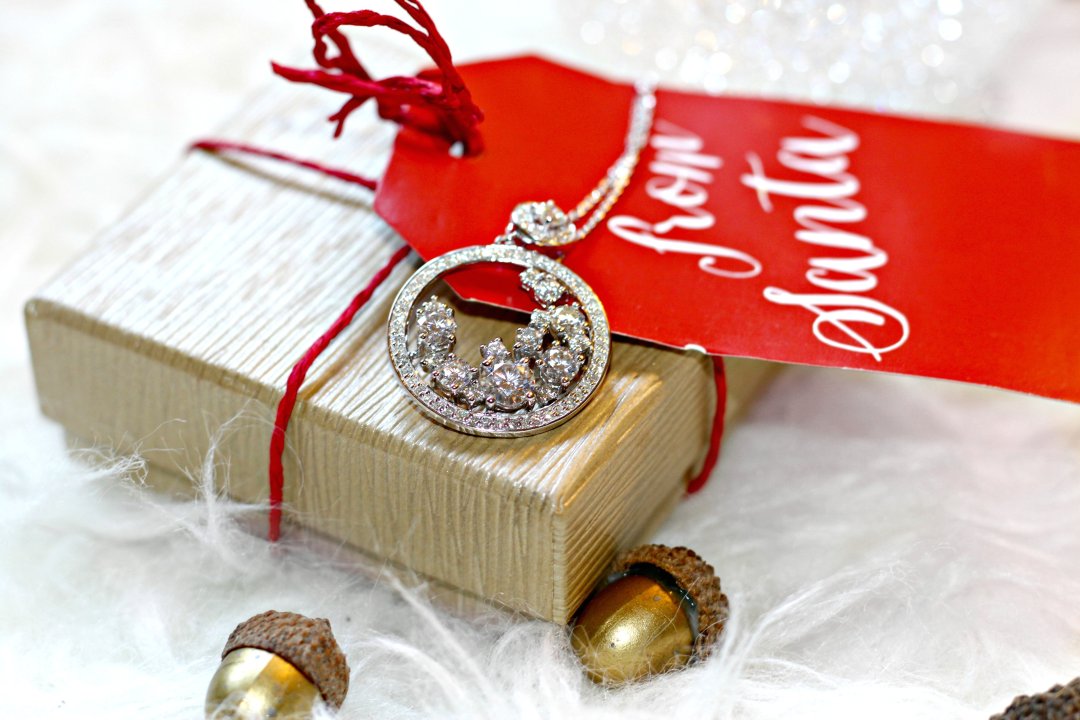 Bracelet
Bracelets are great as layering pieces and alone. My sister loves pairing hers with her watches for a subtle take on arm candy. I came across JTV.com's exclusive line of fine jewelry called Bella Luce®. This gorgeous baguette mixed metal bracelet fits her style perfectly. Not to mention, I love it too and plan on borrowing it from time to time.
STUNNING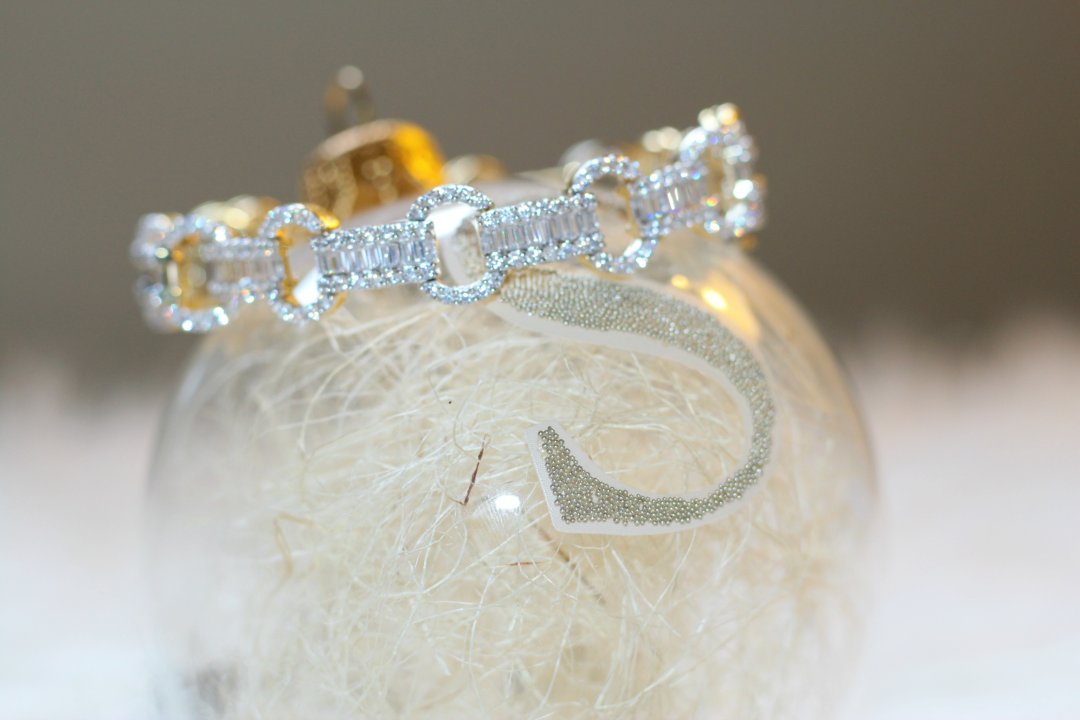 Earrings
While I love gifting items, actually one of my favorite things to do, I also like to indulge every so often. Nowadays, I have a minimalist style when it comes to accessorizing. I either go bold in one area and keep everything else bare or low-key, or I go for dainty and demure.  I typically gravitate towards stud earrings, but I wanted to switch things up so I perused JTV.com for a great pair of classic hoops that were versatile enough to wear in the office and work everyday. My demands were answered with this gorgeous Champagne Diamonds Round Earrings that fit the bill. A mix of champagne and white diamonds makes this the ultimate for me gift.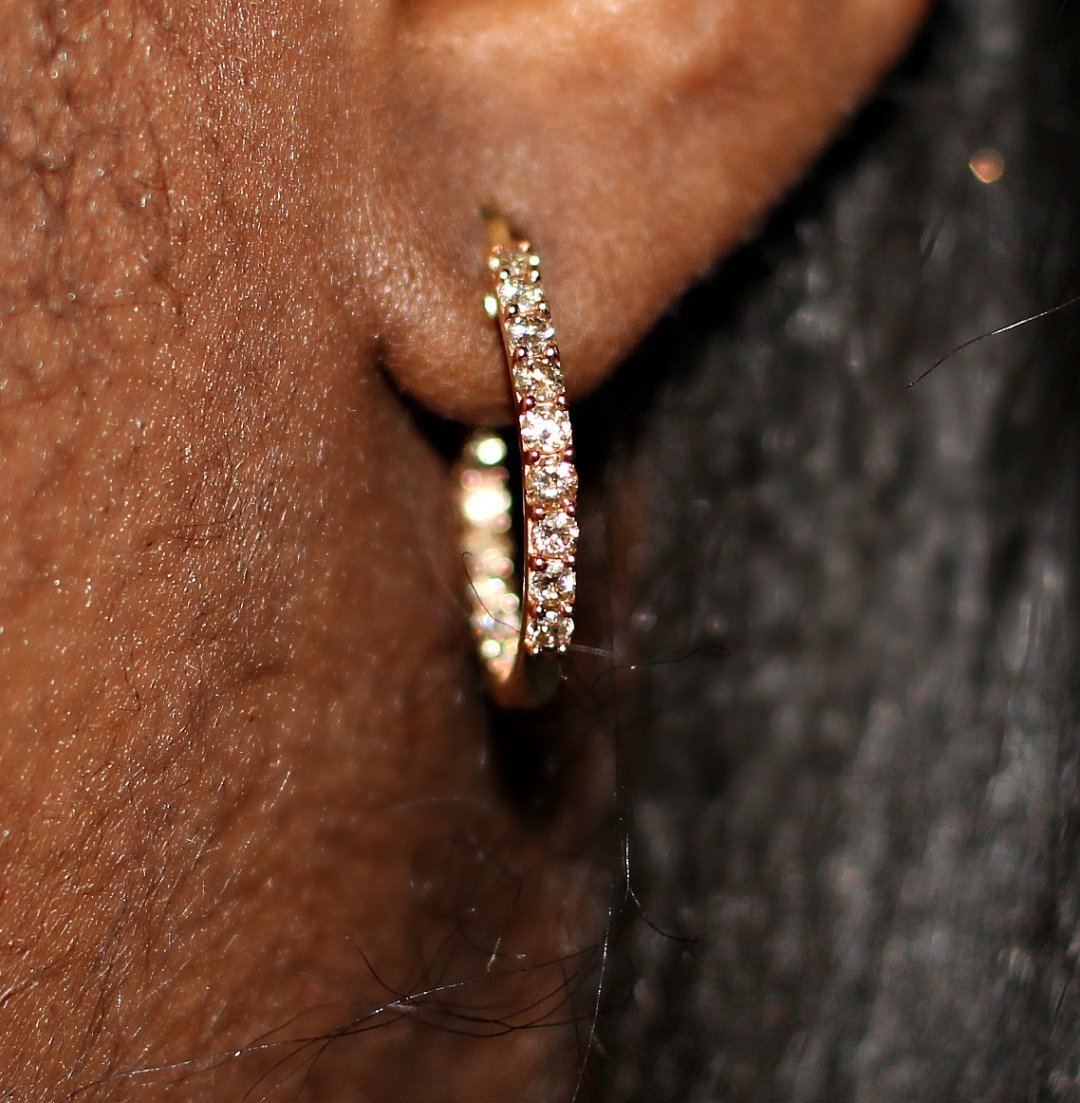 Sometimes there just aren't enough hours in the day to spend searching for the perfect gift! If you're in a bind and need a gift that's both thoughtful and exciting to receive, you're in for a treat because JTV.com is your ultimate source. They have thousands of items at your fingertips and every price point. Not to leave the men in your life out, below are some pieces I'm loving.
SHOP THE LIST by clicking on the links below!
FOR THE GUYS
http://www.jtv.com/stainless-steel-geometric-design-cuff-links/1673041.html// Cufflinks
http://www.jtv.com/movado-men-fts-bold-watch/1742885.html// Watch
FOR THE KIDS

http://www.jtv.com/disney-kids-minnie-mouse-plastic-watch-plastic-printed-strap/1549036.html?mcid=XSOblogext000082 // Watch
http://www.jtv.com/little-miss-twin-stars-14kt-gold-plated-little-miss-flower-girl-earrings/1783371.html?mcid=XSOblogext000082 // Earrings
http://www.jtv.com/childrens–14k-yellow-gold-ribbon-cubic-zirconia-pendant-with-gold-filled-chain/1722042.html// Child necklace
Let's face it, this season truly is the most wonderful time of the year. Hope I was able to help. Let me know, which piece(s) is your favorite?
My blog may contain links to other websites. I am not responsible for the privacy policies of those other websites. When you click on a link, your information may be collected by those websites so I encourage you to read their privacy policies. These affiliate links are not associated with JTV.com