If you've been reading my blog for sometime, you would have noticed that
my work place attire is anything but dull. I refuse to be limited to
slacks and a blazer and often times, find myself dressing outside the workplace box. With that being said, there's just something really nostalgic about tutu's and childhood
innocence. Perhaps, it's my being a mother to a budding fashionista
who's love of colorful tutu's have penetrated my psyche. Whatever the
reason is, I've deemed it appropriate to style and work this fancy
garment into my workplace attire from time to time.
Besides, it was Monday and I was feeling fancy….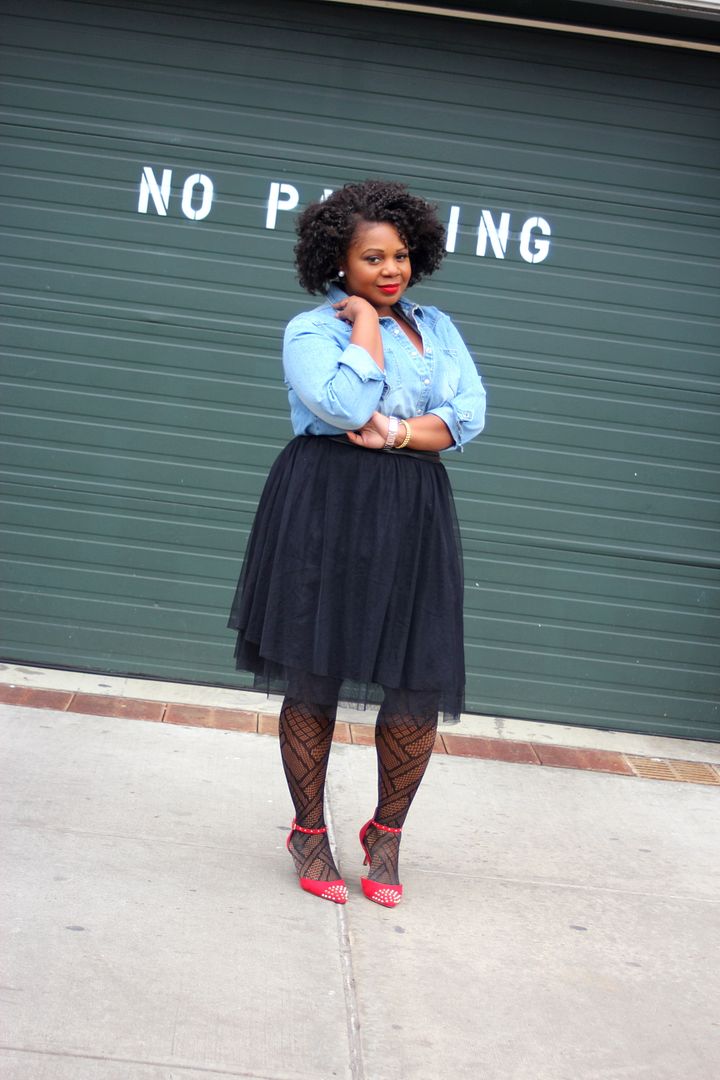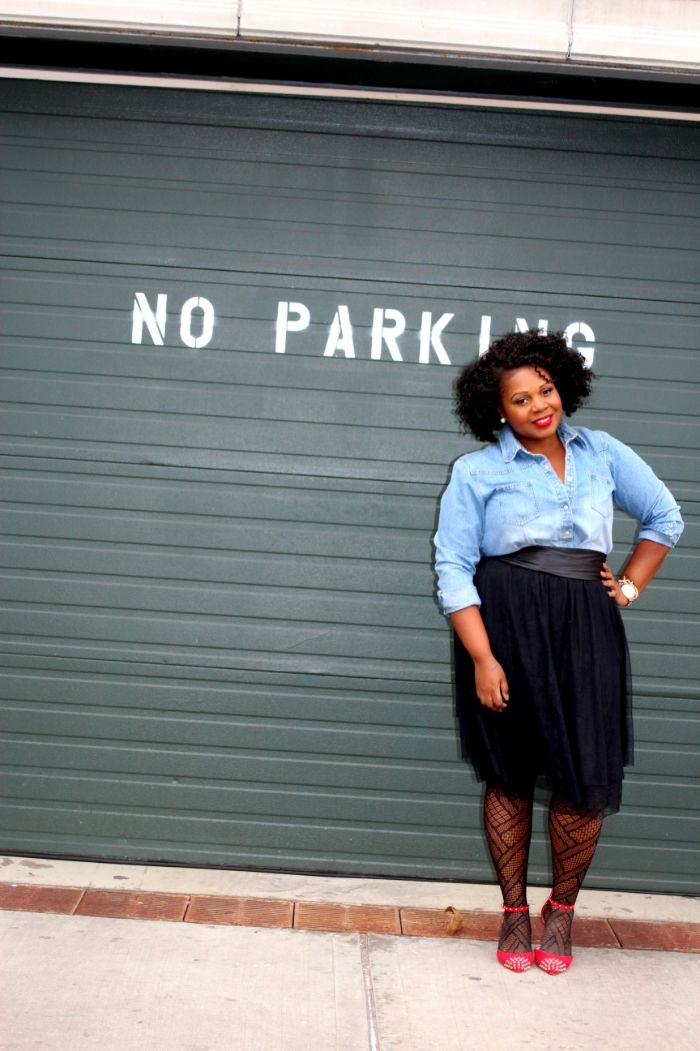 You may have remembered this similar tutu look.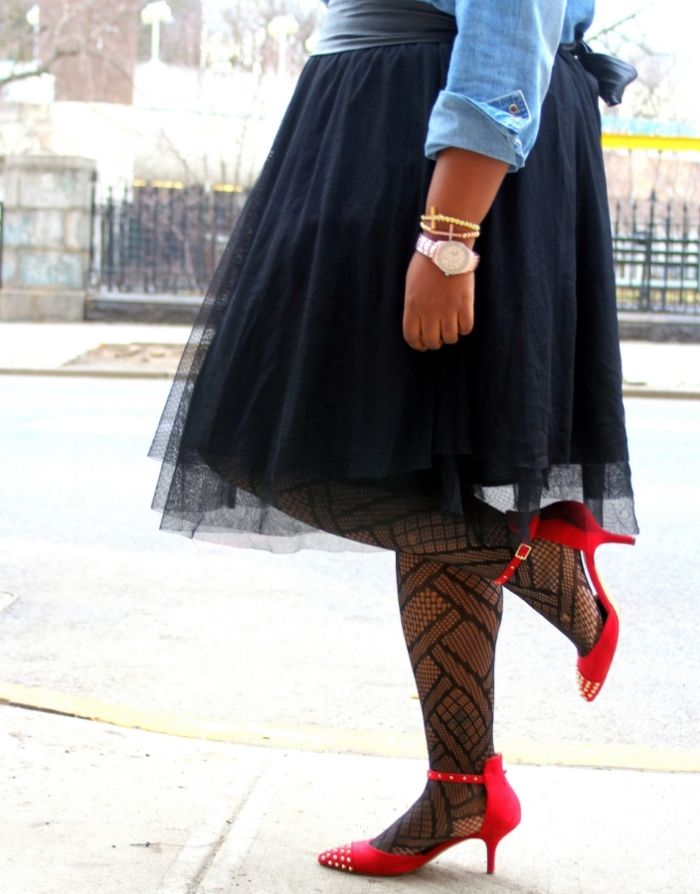 pictures courtesy of JC.
Outfit Specs:
Chambray shirt………………………..Thrifted
Black Tulle Skirt………………………..Isaac Mizrahi for Target (Thrifted)
Lace Stocking…………………………..Local Vendor
Red Studded Kitten heels……………….ZARA
Obie belt………………………………..GUESS